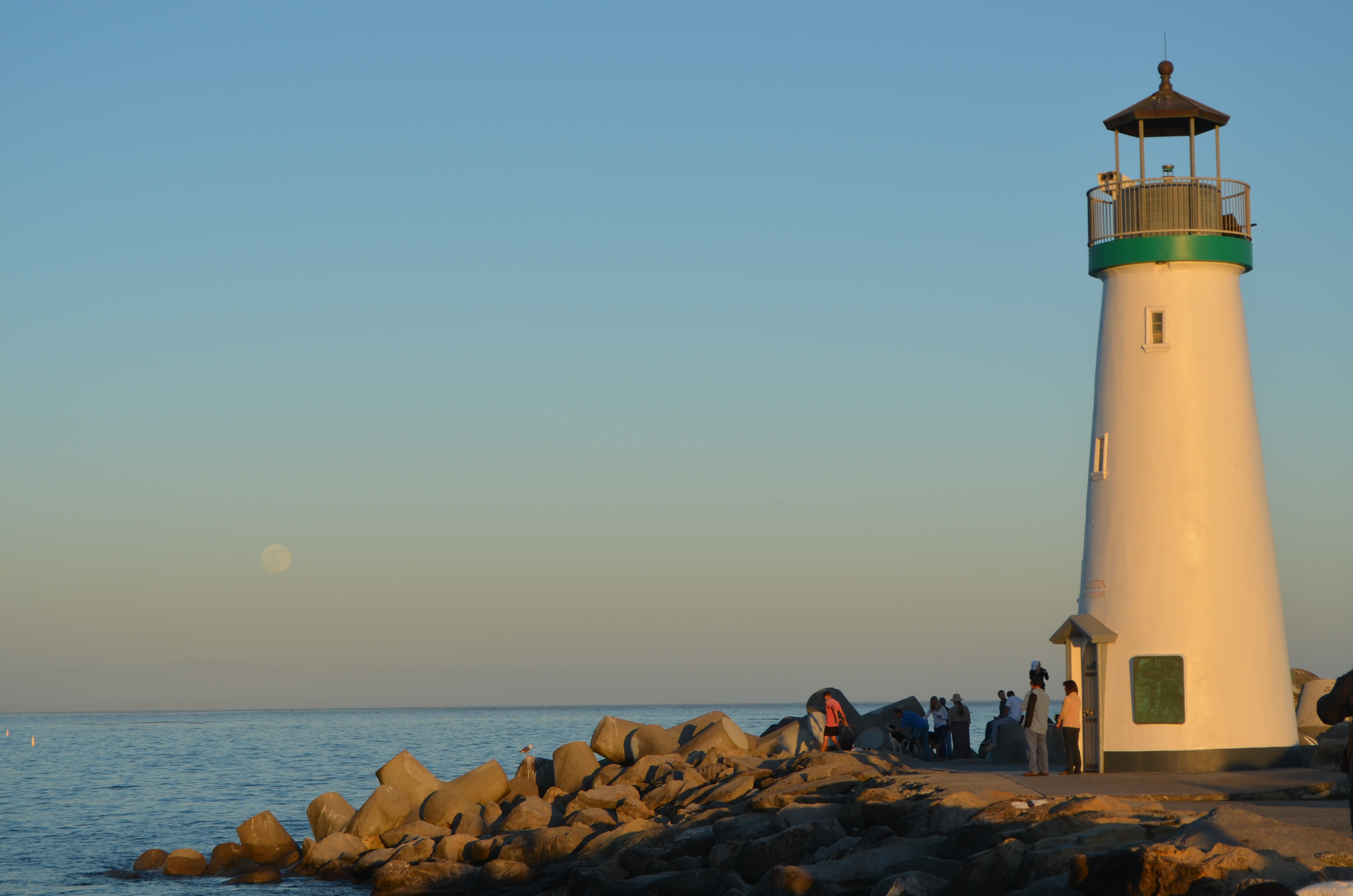 Greetings Everyone:
I hope everyone is doing well as school begins and fall is in the air.  Before we dive into the real estate market, I want to share this video made by my neighbor and friend Jay Wilson.  It reminds me why I am so excited to live in Santa Cruz County and consider it a privilege to help my clients buy and sell real estate here.  Jay shot some of this himself – but other parts he has taken from footage on the Internet – so it's not intended to be for sale or profit.
Enjoy:  https://www.youtube.com/watch?v=c948zm4OpoI
The Market-Upcoming Client Events
After a very quiet year, there are signs the real estate market in Santa Cruz is reviving.  Inventory is still at historic lows, but some Seller's expectations have adjusted downward.  The market has been soft for properties above $2M and we are starting to see price reductions for those properties with motivated Sellers.  We are hoping that Inflation will be in check soon – and that interest rates will start to go down – but so far the Federal Reserve is indicating that it will be a bit longer before they bring rates down.  As that begins to happen – the prediction is the market will come back strong – and fast.  Whether you are planning to purchase or sell or both in 2024 – now is the time to start preparing – opportunities come to those who are prepared!
I am always happy to offer my thoughts on real estate in Santa Cruz and Monterey Counties as well as San Francisco and the Bay Area – and I love your referrals to friends and family.  I can leverage my large network to help you in our many markets and if you would like to learn more – RSVP ajacob@davidlyng.com or text 650 619-0833 for one or both of the following events:
Sunday, September 24, 2023, 1-4 pm (Invite flyer attached)
Private home in Palo Alto – light snacks and refreshments
See friends + make new ones and learn about Bay Area
and Santa Cruz Real Estate
Giving opportunity to Palo Alto Police Foundation
Saturday, October 7, 2023
10-3 pm
David Lyng Real Estate, Downtown Santa Cruz office
129 Water Street
Brunch+Santa Cruz real estate overview. Open House caravan with private luxury showings. Optional dinner gathering.
Client Question – What is the difference between a pre-qualification letter and a pre-approval letter from a lender? 
For this issue of my newsletter, I am answering this question from my Inbox, "Audrey, can you please tell me what is the difference between a pre-qualification letter and a pre-approval letter and is one preferable?"
For help with this question, I turned to Jean Adams, a trusted local mortgage loan officer in Santa Cruz, to co-author this section with me.  Jean is currently affiliated with Cross Country Mortgage.  You can find Jean's contact information here:  click here
A pre-qualification letter is an initial financial assessment for a buyer and simply provides you with an opinion letter.  You can receive a pre-qualification letter after providing verbal income and asset information to a lender.  Nothing is verified, your credit is not run, and in most cases, it typically costs you nothing.  This is helpful to give you a ball-park idea as to what amount of mortgage you might qualify for based on your income and assets and is like the computer-generated information you might receive from one of the internet real estate companies or your financial institution's website.  But it's not very useful when you are ready to submit an offer on a home.
A pre-approval letter goes deeper and involves a more thorough look into your income and expenses, including a look at your credit score. The pre-approval letter is a next level document.  You can receive a pre-approval letter after submitting a written application, paying the lender's application fee (if applicable) and giving the lender permission to run your credit.   For this level, your income, credit and assets are verified and also run through a process called automated underwriting.   For the most part – you are pre-approved for the loan as the applicant or applicants and as long as there are no changes to assets, income and credit.  Then, only the property you select needs to be approved for the loan and this will require review of the property, HOA documents, if applicable, and an appraisal.  However, there is one remaining verification for you – which is the employment verification and that does not happen until you select a property.  Once a property is selected and you are under contract to purchase the property, then updated documents may be requested and your file will be submitted to underwriting for final approval.
A pre-approval letter gets you through the initial loan approval process and can uncover potential pitfalls long before you become obligated by a contract to purchase a property. This will give you the following advantages:  1) certainty about the price range that's best for you; 2) how much cash you will need to complete the purchase; and 3) your maximum monthly payment.  Understanding these key factors will help you negotiate with confidence and in this competitive marketplace.  Sellers will be more inclined to pick your offer when they see how far along you are in the loan approval process.  There is no obligation to purchase a property or use a particular loan program once you are pre-approved and the pre-approval letter is valid for 90-days after which time you may need to provide a few updates to the lender for an extension.
Client Journey – Never Give Up – The Last is Best
Elaine's story offers hope to buyers – because as the market rebalances – we are still faced with historic low inventory.
 As I tell all my clients – people and properties find each other.  It can take anywhere from 1 to 7 or more offers for clients to be successful and can span 3 months to 5 years – with the average being about 3 offers over 2 years. It's important that buyers connect with me as soon as they are considering a purchase.  This provides time for education and the vetting process. And once clients find their property – they can see clearly that it is the best property out of all the properties they tried to get.  In my experience, this rule has never been broken.
I met Elaine at an open house in the fall of 2018 and we ultimately submitted 5 offers over 3 years with the successful purchase occurring in the summer of 2021.  Elaine was looking for a property with more space and a place for her to practice training her own dogs for competitions.  She had lived in Santa Cruz County during the early 1980's and after a career in Silicon Valley she hoped to return to Santa Cruz.  She owned a duplex in Los Altos which served her well for many years – but the setting was a bit urban and she wanted more space.
In the multiple offer process, I try to keep my clients focused on their priorities and goals.  When it comes to the offer amount, I always tell them not to exceed their comfort zone.  Maybe the bid will win, maybe it will not – but there is nothing worse than moving into a home you feel like you overpaid for or causes you financial heartburn as you struggle to keep your household budget out of the red zone.  That's why we always start with criteria lists and your budget – so we can revisit that in the heat of the multiple offer process.
Elaine and I reviewed her goals after each failed offer and revised them. Each loss was harder and harder – but finally it seems that her ultimate success was all the sweeter after many tough losses.  She truly got a property that checked all her boxes, and it was far above the properties she lost in terms of meeting her goals.
Client Spotlight 
In this section, I like to feature my Clients' volunteer, community and philanthropic endeavors in Santa Cruz county.  I'd love to feature you here – so please reach out if you are willing to speak about one of your passions and/or organizations and I will highlight it here and provide ways for people to support your cause.
Sights, Sounds and Tastes of Santa Cruz – Our Beloved Redwoods – San Vicente Redwoods
One of the joys of living in Santa Cruz County is our beautiful redwood forests. There are so many forests to choose from – but for this update I am highlighting the San Vicente Redwoods (click here for more info).  The first phase of trails – 7.3 miles – opened recently.  This 8,852 acre conservation area is a joint partnership between the Land Trust of Santa Cruz County (Learn more here), Peninsula Open Space Trust, Sempervirens Fund and Save the Redwoods League.  It will eventually include separate trail systems for mountain bikers, hikers and horses.  A free permanent pass is required for regular users or a day pass can be used by 1 time visitors. No reservations required – but the parking lot has 72 spaces and is a first come, first serve basis. Trails are open 9 am – 6 pm October – April and 8 am – 7 pm May – September.